Leak Detection and Repairs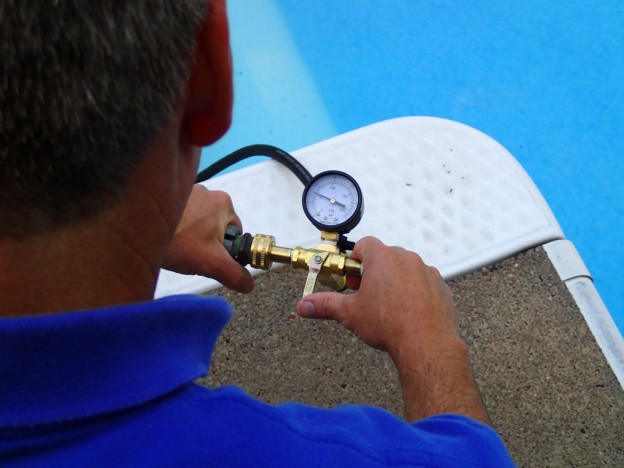 LEAK DETECTION AND REPAIRS
A leaking swimming pool can be a big headache, with high water bills, increased chemical consumption, a loss of water pressure and filtration problems. Marbella Pools can find, replace or repair the leaking pipework.
Pressure Tests
The first step to finding a leak in pool pipework is a quick inspection of the pump room to eliminate any obvious faults such as leaking valves, filters and pumps.
The next step is to isolate and individually pressure test all accessible pipework to narrow down which pipe is leaking. This is done using specialised testing equipment to determine which pipes are unable to maintain a constant  pressure level over a period time. A drop in pressure indicates a break somewhere along this line.
If necessary we can then move on to gas testing.
Gas Testing
A tracer gas, composed of hydrogen and nitrogen, is introduced into the pipework with the suspected leak. Hydrogen is the lightest gas and will leave the pipe through the break and find its way to the surface where it is detected highly sensitive gas detecting equipment.
Hydrogen can permeate through all surfaces including grass,  tiled terraces, tarmac and even concrete. This allows us to narrow down the source of the leak to a very small area. Using this method we can excavate and repair the leak with the minimum of disturbance to the surrounding area.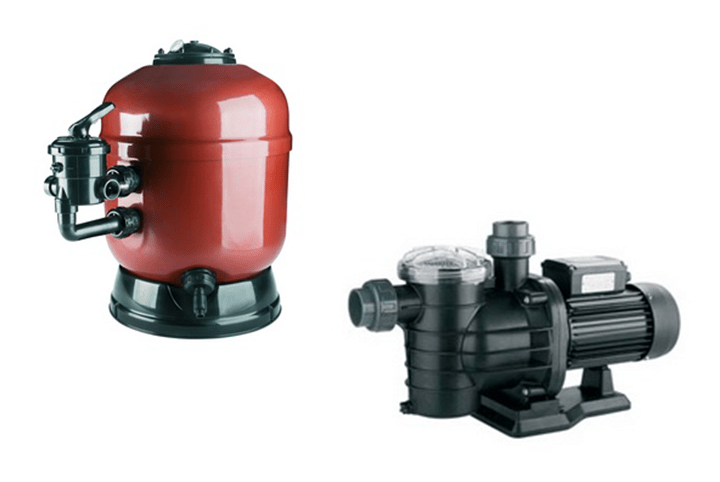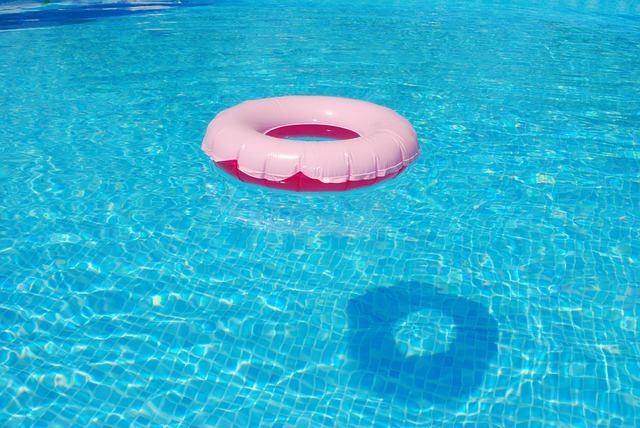 BREAKDOWNS AND REPAIRS
Owning a pool means that from time to time some of the pool equipment can develop a problem. Our technicians can troubleshoot the situation to find the best solution. We can carry out repairs or supply new equipment, such as filtration pumps, pool filters, electrical components, or lighting.
Every three or four years the filter will need some attention, and the sand removed and replaced. We can do this using the standard filter sand or, if you prefer, a crystal filter medium which has the advantages of reduced chemical consumption,  lower water and energy costs, doesn't need to be replaced as often, if ever, and provides sparkling, crystal clear water.